The
National Book Awards
are a set of
American
literary awards. Started in 1950, the awards are presented annually to American authors for literature published in the prior year, as well as lifetime achievement awards including the "Medal of Distinguished Contribution to American Letters" and the "Literarian Award" The purpose of the awards is "to celebrate the best of American literature, to expand its audience, and to enhance the cultural value of good writing in America.
It's more or lesson the American version of the Booker Prize. This list takes into account the fiction category only.Quick two line summaries as usual.Haven't read any of the winners after 1985, so knowledge of this subject is not as good.
9.The World According to Garp - John Irving- Won in 1980
why read it: A comedy , which is all the more surprising considering the dark elements of the story. Major plot elements and themes center on feminism and sexuality, with large parts of the book itself being reflective of John Irving's early career.
8. The Wapshot Chronicle - John Cheever -won in 1958
why read it: A novel set in a fishing village in the New England coast, which describes the daily life of a somewhat strange family. At times it is humorous but with the humour that comes only when coupled with underlying seriousness.
7. A Fable - William Faulkner - Won in 1955
why read it: More proof that the 1950's produced a lot of quality American Literature. Faulkner himself considered it his masterpiece. A story set during World War I which tries to show the nature of war and the human nature of those who are in it.
6.The Adventures of Augie March -Saul Bellow - Won in 1954
why read it: Another novel about trying to find yourself. Written in the picaresque style generally used for a story of a drifter, the novel is essentially a nod to the American dream-Augie March makes his way up in the world with nothing but luck and skill.
5.The Moviegoer - Walker Percy - Won in 1962
why read it: About post war trauma and alienation. An existentialist novel about searching for someone to relate to while constantly being asked to figure out what exactly you're doing. Anyone who likes quiet alone time should relate to this book, at least a bit.
4.Herzog - Saul Bellow - Won in 1965
why read it: A throw back to the letter style novels of British Literature. The description of a midlife crisis and with the regular Bellow style, the analysis of the emotions that go with it. Much of the novel is focused on his relationships with other people and through the letters (which he never sends), actually his relationship with himself.
3. White Noise - Don DeLillo - won in 1985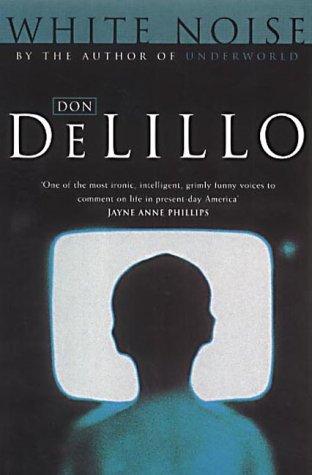 why read it: Part a satire on family life with absurdist leanings. Part a look into mortality, fear of death and reality merging (and being replaced) by simulation. A realistic look into the consumerism, conspiracy theories and media frenzies of the 1970's and 1980's.

2.
Invisible Man - Ralph Ellison -Won in 1953
why read it: A book about the underdog being invisible. Representative of the struggles faced by Black Americans in the first half of the 20th Century, both in the South and in New York. An inside view on Black Nationalism and also to what extent personal identity can be found.
1. Gravity's Rainbow - Thomas Pynchon - Won in 1974
why read it: Very complicated and probably will take most people multiple readings to sort it all out. There's information from many different specialties, all of it in high detail. More than that the novel breaks boundaries and forces thought to go along channels it wouldn't normally go.