Most Likely Winner: Daniel Day-Lewis
as Abraham Lincoln in
Lincoln.
As sure a thing as you can get. Definite thing for Day-Lewis to pick up a record-breaking third Best Actor statue. And deservedly so. He is completely in character (as always) as the President who wants to do the right thing and end slavery and also stop the war, as well as dealing with his family life also.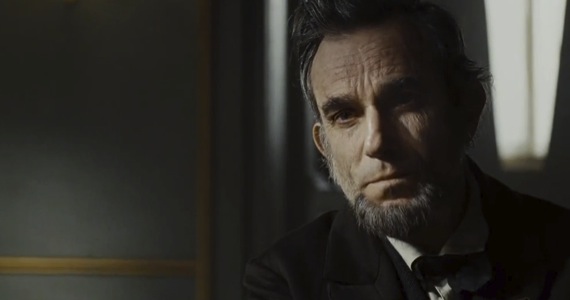 Backup Pick: Bradley Cooper
as Patrizio 'Pat Jr.' Solitano in
Silver Linings Playbook.
Since I'm pretty sure Day-Lewis had this locked, I'm used this space to say how impressed I am with Bradley Cooper because I didn't know he was a serious actor. His performance of a person with bipolar disorder trying to get back his life (in a somewhat deluded attempt) is completely convincing, perhaps especially so because of the equal measures of hopefulness mixed in with the sad moments.
Most Deserving (My Pick): Daniel Day-Lewis
as Abraham Lincoln in
Lincoln.
I can see no reason not to give him the award and I'd be very surprised if he doesn't win. Day-Lewis captures the things you associate with Lincoln, namely the self-confidence and the ability to influence people. Most of all it's a portrayal where you're convinced he is a man making hard decisions during hard times.
Most Likely Winner: Jennifer Lawrence
as Tiffany Maxwell in
Silver Linings Playbook.
I' ve always liked her since
Winter's Bone.
Strong performance in a complex role as a recovering sex addict. Isn't often you get a role that puts romance-comedy against a serious backdrop of mental illness. Easy to fail if it isn't done to perfection. Hard to imagine Lawrence is only 21. She has the acting ability of a veteran.
Backup Pick: Jessica Chastain
as Maya in
Zero Dark Thirty.
Tough, sure of herself and wanting revenge. That's the description and motivation of Chastain's character. She manages to never be cliche or dull, an impressive feat considering the movie tells a story that everyone knows. She's a complex character doing a difficult job and Chastain portrays the role well.
Most Deserving (My Pick): Jennifer Lawrence
as Tiffany Maxwell in
Silver Linings Playbook.
I really like this actress. And I'm a big fan of romance-comedies if they're done well, especially because of how hard it is to have them done well and not be cliche and tired. The acting performances in this film were of the highest standard, making Lawrence's achievement of being the best of them even greater.
Most Likely Winner: Robert De Niro
as Patrizio Solitano in
Silver Linings Playbook.
My bias towards
Silver Linings Playbook
aside I think this one should go to De Niro despite it being a very open field. All of the nominees are previous winners but De Niro hasn't won since the 80's which tends to work in one's favour. And of course it's a solid performance as the father of a son with bipolar disorder who's trying his best to connect with his son via football (while also bookmaking to get enough money to buy a restaurant).
Backup Pick: Tommy Lee Jones
as Thaddeus Stevens in
Lincoln.
Very rude and entertaining in his insults. One of the characters you want to see on the screen more during the film. A great portrayal of a character of belligerence and wit but committed to a cause as well as committed to his people, though having his own reasons for his commitment.
Most deserving (My pick): Christopher Waltz
as Dr. King Schlutz in
Django Unchained.
For most of the movie (at least the first half) you forget that he isn't the lead character. Lots of overlap with his winning role from
Inglorious Basterds
which could work for or against him. I really found his portrayal of a dentist turned bounty hunter to be very entertaining, possibly because of all the strangeness associated with it.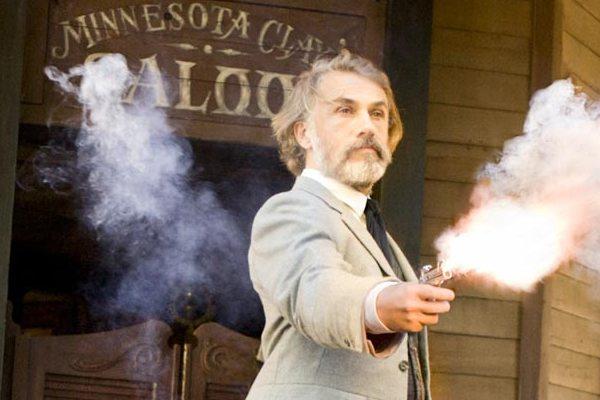 Most Likely Winner: Anne Hathaway
as Fantine in
Les Miserables.
Her singing is pretty good, which I didn't expect. Her performance of "I Dreamed a Dream" could be enough (Jennifer Hudson in
Dreamgirls -
ish style of win). The rest of her acting is excellent as well though. She manages to carry the tragic character of Fantine entirely without ever letting the tragedy becoming boring or anything less than sharp (which can easily be done because tragedy gets boring).
Backup Pick: Sally Field
as Mary Todd Lincoln in
Lincoln.
I feel like I could have put any of the nominees here. Because they're all about even in their chances to be second. Field is good as the wife of Lincoln who fears for her sons and continually attempts to manipulate the President. Overshadowed by the main and supporting actors, much like Amy Adams was overshadowed in
The Master.
Most Deserving (My Pick): Anne Hathaway
as Fantine in
Les Miserables.
I'm not a big fan of musicals, so to find one that I like is rare and I have a lot of respect for that. And I know why I like the film and it's because of the performance of Hathaway as Fantine. Another category where I think the frontrunner is the most deserving (happening a lot at this Oscars).