Irrational Market: The problem with valuing the Neymar transfer
Note: I am aware that the transfer fee of £200 million was set by Barcelona as a release clause and so was not determined on the market at the time by PSG. I am also aware that the value of the release clause was set in a large part as a fee thought too high to really pay and to prohibit a move before the end of Neymar's contract and not solely as Barcelona's idea of the worth of Neymar. However, this article will assume largely that the estimation of £200 million as the value of Neymar's release clause was chosen as a value of worth and not with a prohibitive element.
At the time of writing, Brazilian footballer Neymar is the most expensive footballer in the world following his transfer from FC Barcelona to Paris Saint Germain for €222 million (£200 million). This fee breaks the previous record of €105 million (£89.2 million) paid for Paul Pogba by Manchester United in 2016 and as this new record is more than double the old, it seems unlikely this record will be broken during this transfer season. However, this massive increase does raise quite a lot of questions. Is it likely that in one year the market for players has inflated by more than 100%? Surely not. Pogba and Neymar are quite different players, after all. But if the market has not increased massively, then how do we determine how much a player is worth?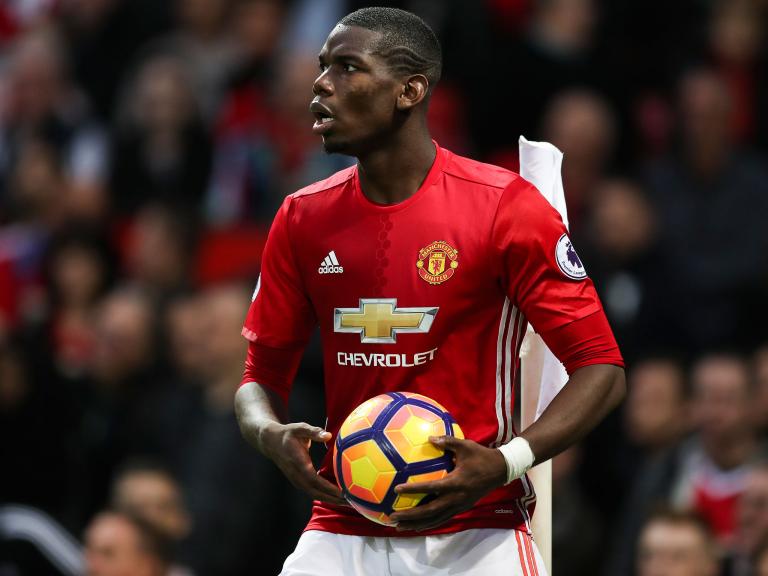 Do we expect Neymar to then be worth his £200 million at any point as based on his potential?
There has been a deluge of articles denouncing Neymar for his supposed greed and a trickle of those stating he is better off moving to a team where he will be a star. I am not particularly interested in Neymar's motivations. He may have moved because he prefers the wine of Paris to the sangria of Barcelona; he may have moved because he prefers Notre Dame to Sagrada Familia. Also, I do not believe that his transfer is bad for football because the transfer market does not directly affect the good and bad of football to a great extent. Not at least without subsequent activity on the pitch. However, the value of Neymar's transfer is of interest because it does raise questions on what factors drove the price to £200 million.
The market for football players is not rational. Players are not bought solely for what they are worth at the moment but a massive amount is paid for potential. Neymar is undoubtedly one of the best players in the world but it is extremely likely that, at 25, there is still potential for even further growth. Of course, there is no such thing as a guarantee in investments. Footballers may not live up to potential, as a cursory look at the timeline of most expensive players will show. However, there are a few common factors in what may cause a player to be valued at a very high price and barring a few outliers it is rare that an expensive footballer will not be able to fall into a small bracket of age and playing position.
Age is one of the primary factors in estimating the worth of a footballer. Age is intrinsically linked to potential as footballers do not normally have a long career and their years at the top of the game are extremely short as well. Few footballers play past the age of 35 and it is a very small group who continue to play at a high level for an entire season at this age (Zlatan Ibrahimovic is the exception and not the norm), hence making it illogical to splurge a large fee on a player at this age. In fact, the most expensive footballer sold after 30 remains Gabriel Batistuta who was sold to Roma for £25million in 2001. At the same time, Zinedine Zidane was sold to Real Madrid for £47 million which would remain the record transfer fee until 2009 when Christiano Ronaldo moved to Real Madrid for £80 million. Both Ronaldo and Zidane were major stars but Ronaldo was 24 at the time and Zidane, 29. They were both considered among the top 3 players in the world at the time and had won the FIFA World player of the Year in the previous year. Zidane's advanced age can be explained by the fact that he was a late bloomer and also that he had an unparalleled track record of success, starring in France's 1998 World Cup and 2000 Euro wins. Despite this impressive track record of success, Zidane's move was still greeted with scepticism due to his age and was seen in the context of Real Madrid needing to assemble a squad of superstars to go with their brand. His tenure at Madrid was extremely successful, as he scored a memorable volley which won his team the Champions League final but it shows the extent to which age can be a marker of potential value.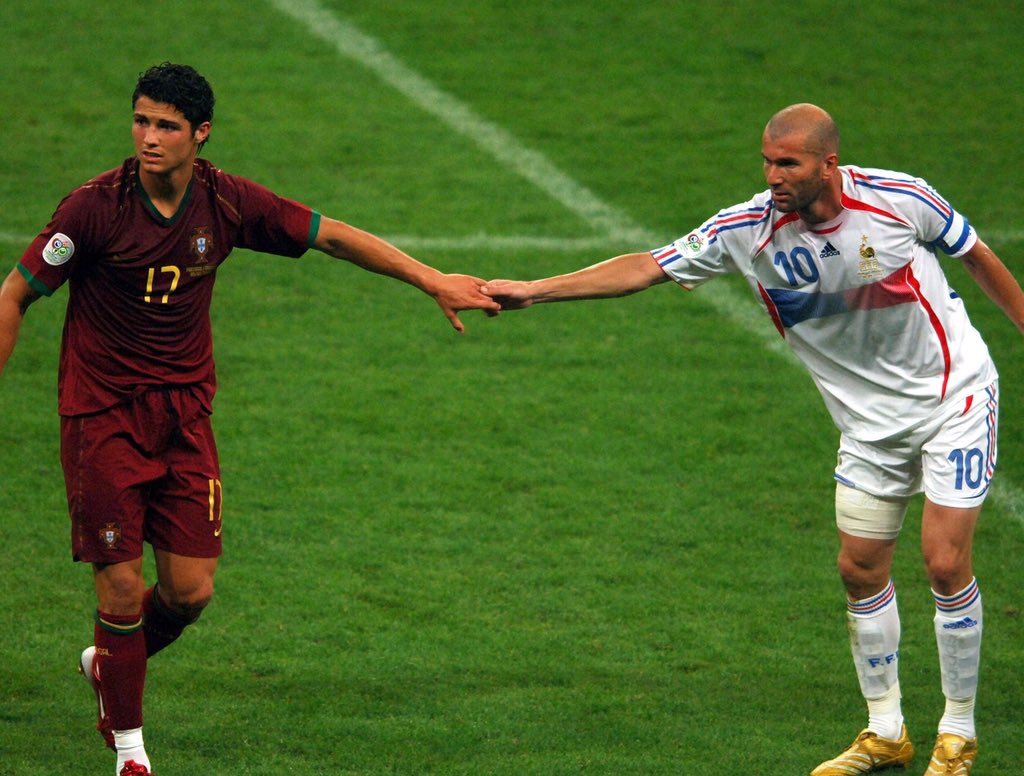 Neymar and Ronaldo have moved for record fees at similar ages but the Neymar fee far exceeds the one for Ronaldo despite Ronaldo moving at a younger age. This discrepancy cannot be explained solely by inflation nor by variation in success. Both Ronaldo at 24 and Neymar currently have won similar amounts of league and cup trophies in Europe. Neymar has two La Liga titles with Barcelona and Ronaldo had won three Premier League titles with Manchester United. They both had won the Champions league once prior to moving. Neymar has also won the Paulista championship three times with Santos as well as the Copa Libertadores. It may be possible to make a claim that Neymar's accomplishments in Brazil suggest a higher level of accomplishment but it is unlikely this has factored in to PSG's thinking. In fact, prior to appearing at Barcelona the question of Neymar's adaptability to European football was frequently raised due to his style of play being sometimes more individualistic than team inclusive. This question was firmly answered by his success at Barcelona, a team known for passing and team play.
The reason why Neymar can be valued so much more than Cristiano Ronaldo is because the limit for Neymar's potential is viewed as higher. In 2009, Ronaldo was one of the best players in the world but was not really expected to develop further. Instead he was seen as at peak level and it was a question of remaining at this level. Of course, Ronaldo has since modified his style and gone to further heights with spectacular goal returns every season. But this was not expected at the time of the transfer and so was not acknowledged in the price. Ronaldo was bought to continue at a high level. He had already been the key player at a major European club and this was to be his role at Madrid also (despite the buying of Kaka and Benzema at the same time, it was fairly clear that Ronaldo was the star acquisition).
The price for Ronaldo, was then, the price for continuity and not of potential. Then, we can assume that the price of one of the top forwards in the world was £80million in 2009. Taking an inflation rate of 14.2% and assuming we could find an exact equivalent, then that sale now (in 2017) would be £92 million.
Coincidentally, the inflation rate to 2016 at 11.9% brings the price to £89.2 million which is exactly the price paid for Paul Pogba. While these are clearly not the same type of player and Pogba's price is assumed to capture the value of his potential (United did not pay this price for Pogba to continue at the same level he had performed at for Juventus, especially since Pogba will have more of a main role at United), the market cannot really have been said to gone too far off track at least up to last year at first glance. It is hard to find a similar player to price as equivalent to Pogba as few centre midfielders have been sold at record prices. The nearest equivalent is Juan Sebastian Veron, sold to Manchester United in 2001 for £28.1 million which would have meant with an inflation rate of 35.6%, then Veron in 2016 would have cost £36.1 million. Though both moved from Serie A in Italy to United, Veron did not have as much success there as Pogba and was three years older.
What the slightly off-topic paragraph above would have shown, is that there are any number of exceptions and extras that come into calculating the price of a footballer. So, then, can we estimate the value of potential? We can try.
The closest estimate we can make of what potential would cost in isolation, if such a thing were possible, would be to find a footballer who has not yet begun to play. This is impossible. Unless the footballer is very young, there will be someone who has seen him play at youth levels. Hence, the closest we can get is if a footballer has been bought before making his senior debut. Since FIFA restricts buying of minors, we will have to find a player who moves at age 18 or 16 if moving within the European Union. The closest we can find is the fact that Real Madrid have bought Vinicius Junior from Flamengo for £39.6 million. Junior was 16 at the time of the sale in 2017 (he will not move until 2019 when he is 18). This price was agreed on before Junior had played a single minute of first team football. A forward, he has scored no senior goals at this time, after 12 appearances. This transfer will have been valued on the basis of his youth club and national youth appearances. Let us assume this £39.6 is cost of pure potential for a forward.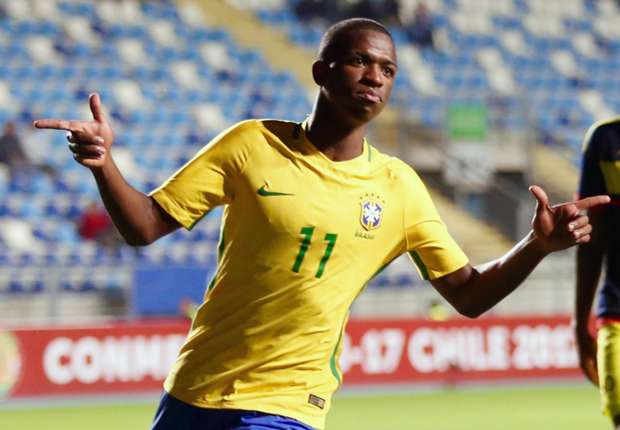 Another estimate we can make for potential is what would be the price of the player minus the expected price by inflation. Can we find a player similar enough to Neymar that we can consider him to be an exact fit, adjust the price from when he was sold to now for inflation and work out the gap? I would like to propose Cristiano Ronaldo in 2009 and Gareth Bale's move to Real in 2013 can help to estimate. As said earlier, Ronaldo's £80million move in 2009 would be expected to cost £92 million now. His move would have been expected to cost £86 million in 2009. Bale moved for £85.3 million when he was 24. Hence in 2017 this move would have been expected to cost £90 million at an inflation rate of 3.2%.
| | | | |
| --- | --- | --- | --- |
| | | Price adjusted for inflation in 2017 | |
| | | | |
| | | | |
| | | | |
| | | | |
| | | | |
Now, things become less clear again. If we assume £39.6 million is the cost of pure potential, then there is still about £70million left unaccounted for in the Neymar transfer. Of course, this £39.6 million is for a player who has no track record of success but the track record of success will have been captured in the actual price as adjusted for inflation. Out of the £70 million, we must assume that a significant proportion of this is for the potential of Neymar as based on his success and the expected future level.
Do we expect Neymar to then be worth his £200 million transfer as based on his potential? Let us again oversimplify the point. If Neymar is worth £200 million, even taking into account potential then do we expect him to develop into a player whose value is more than double that of any previous player? For this price, this is a simplistic idea, but is it reasonable to assume Neymar will develop into twice the player Cristiano Ronaldo was in 2009? This is far too simplistic as in 1997 Ronaldo of Brazil moved to Inter Milan for a then record fee of £19.2 million which would have been equivalent to £29 million in 2009 at an inflation of 33%. The market changed drastically over those 22 years and since inflation cannot explain the massive jump to give us Neymar's transfer value, the market has clearly changed again.
We can then assume that perhaps the £70 million is the price of the development of Neymar being seen as a fairly sure investment (as sure as can really be in football, at least) and the extent of his development.
In another aside, it has been suggested that the massive transfer of Neymar may have had a partial non-football reason. Both PSG and Barcelona are associated with Qatar with Qatar Sports Investments being outright owners of PSG and contracted in a strategic partnership with Barcelona. There is little speculation of collusion as Barcelona were not particularly keen to sell Neymar and have no dependency on QSI to the extent that they must act against their wishes. But Qatar being associated is relevant, due to the diplomatic crisis that Qatar faces in being cut off from other Gulf States diplomatically due to accusations of aiding terrorism amongst other things. Hence, against this background, Qatar is attempting to signal they have financial power and are relevant despite attempts to sanction them. The transfer and part of the £70 million may have a component of signalling in it.
As fun as this article was to write, the £200 million was not signalled only by the market but was the release clause for Neymar as determined by Barcelona. It was widely seen as prohibitive as it was assumed no one would pay it. The market is irrational to the point where a prohibitive clause becomes reality. In this case, the fact that Qatar wanted to signal they could make the trade no matter what may have been the biggest factor.